If you are going to start a bakery business online. you can use the "bakery" word in the domain name.

Example -> onlinebakery.com, bestbakery.com
Domain name with target keyword imaeg


2. Use Perfect Domain Extensions
Domain extensions means .com, .in, .edu, .org, etc.
World wide .com is familiar extension so use maximum .com extension else use sector or country wise extensions. Like if you have education-related business use the .edu extension.
3. Install SSL Certification
The SSL certification gives credibility to online visitors. 
Nowadays, cyber-attacks are increasing rapidly so the SSL gives production. 

4. Develop Mobile Response Page
90% of internet user coming from mobile so you need to develop page responsive web page.
You can check your page is mobile responsive or not in the search console.
Mobile friendly & Responsive check in Search console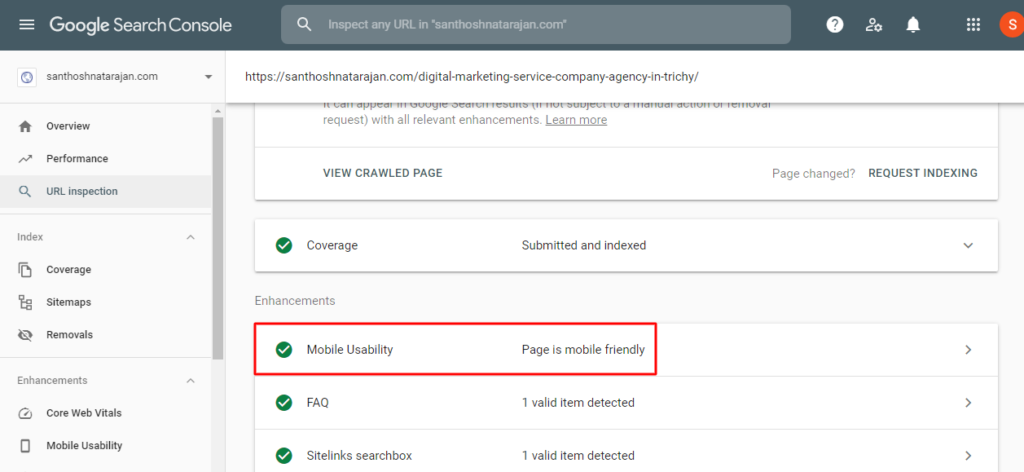 5. Create Sitemap.xml and Submit on Search Console
A sitemap is used to search engines easily understanding your website pages, menus. 
With many free sitemap generators available you can generate a sitemap and upload your website root file. 
If you have a WordPress website you can easily generate a sitemap by using plugins like Yoast, rank math, etc. 
Once you upload the sitemap on the website next you submit the sitemap at the search console. 
Sitemap Uploaded in website


Sitemap Submission on search console image:

6. Improve Your Website Loading Speed
Loading speed is an important factor for website ranking 
You can check your website speed at page speed insights
Maintain your website loading speed at mobile & laptop above 90%. 
HREFLANG is used for the international website to help different language people can understand easily.
Spam backlinks can affect your website performance
Remove nonrelevant backlinks from your website
9. Properly Use Redirection
If you changed the page URL you need to make 301 redirections to the new URL else you will lose link juice and page traffic
10. Develop Custom 404 Page
If someone searching on your website they will get a 404 error that means you will get a bad impression from a search engine.
So you need to develop custom 404 pages that page stops your website get a bad impression. 
11. Use Robots.txt File properly
The robots.txt file is used to mention which page can crawl and can't for search engine crawlers. 
Updated Robots.txt image:


Canonical URL used to mention the content origin(where are content from) so you can avoid copyright problem. 
13. Create AMP -> Accelerated Mobile Page
90% of internet users are mobile users so you need to develop an AMP page that page allows the user to access it very fast. 
So the visitor get a better experience so your get better rank
14. Make Sure your Code clean
Minify CSS, Javascript index first error like that errors make your site loading speed low so your website getting a lower rank. 
This used to state the website menu to search engines so they can easily classified website pages like contact us, about us, etc.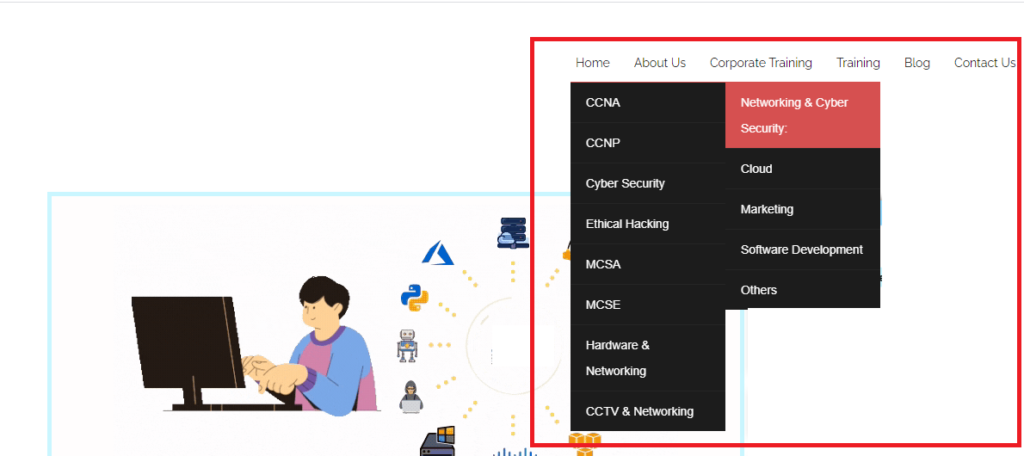 16. Connect Your Website to Google Search Console
Once you connected the website you can use page indexing options. These options help your website page getting fast to index. 
You do many things with the google search console like website search volume, performance, ranking, internal & external links, etc.
17. Update Structure Data Markup or Schema Markups Code
Schema code used to state your website page information to search engine understating language
If you have recipe related blog you need to add a recipe schema same wise product, video, review, rating, local business, faq schema are there so use which schema suitable for your web page.